Anvàln
From NSwiki, the NationStates encyclopedia.
Anvàln
| | |
| --- | --- |
| Nation: | Antrium |
| Function: | Arts and Culture / High-tech industry |
| Population: | 425,000 |
| Mayor: | Làîtendrû Dûrîsk |
Anvàln is a city in western Monvelàro in Antrium. Anvàln is often cited as the cultural center of Antrium, known for its artists, designers, and musicians. Anvàln was formerly the capital of the failed state of American Federalist, and today the Old Capitol building is its most famous landmark.
History
The American Federalist Years
Anvàln was founded in 1773, by Grégor Tembîr. It was originally called "New Washington." In 1776, American Federalist was founded, and New Washington was chosen as capital. Construction of the capital building started in 1777, and was finished in 1779. New Washington grew rapidly as more government jobs became available, growing to about 1.1 million in size by 2000.
By 2000, governmental problems in American Federalist began to show, as ethnic tensions were growing quickly. New Washington's growth completely stopped, and even started to decline. The government was forced to lay off many workers as the Krigor administration cut government-funded programs to lower taxes.
By 2005, as the collapse of the state of American Federalist was imminent, citizens began leaving New Washington in mass amounts. The genocidal Sudikedami group had staged massive military operations in the city to eradicate several ethnic groups, and the few citizens that were left lived in fear. By the time the American Federalist government collapsed, only 462 people lived in New Washington.
The Rebirth of Anvàln
Antrium was founded in August 2006, but did not include New Washington in its original borders. All but 15 citizens moved to the new state of Antrium. The 15 remaining citizens lobbied to the Antrian government to consider annexing the city. Prime Minister Aranti Devaléra had already considered annexing the remaining American Federalist land, and did so in early 2006.
As soon as the three provinces were added, Antrians rushed into the city and reclaimed its many buildings. It grew to its current population of 425,000 in just 4 months, as many Antrians who lived in cities such as Port Spitz or Sivaris moved there in hopes of living in a less crowded area.
Because of the area's many theatres, actors began moving to the area. This was followed by a large community of artisans, who have given the area its unique cultural reputation today.
The city was renamed Anvàln, to conform to Antrium's Alvésin place names. Anvàln is a shortened version of "Antrien Vàln", or "Antrian Valley."
The April 15 Tornadoes
On April 15, 2006, Anvàln was struck by several large tornadoes, some ranking an F2 on the Fujita scale. These tornadoes caused over 20 million verinos in damage, making it Anvàln's most costly natural disaster. The area was declared a provincial and national disaster area, and has recieved government funding to rebuild. Many citizens are still working to rebuild their homes and businesses today.
More information: The Antrium Beacon-Times Online - "Tornadoes Rip Through Anvàln"
Geography
Anvàln is located high in the Granvéo Mountains, Antrium's largest mountain range.
Attractions
<div" class="plainlinksneverexpand">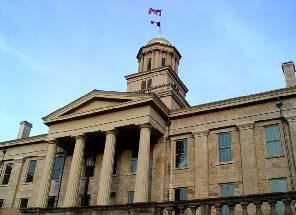 </div>
The Antrium National Museum of Modern Art
The Antrian Music Hall of Fame
De Màrķe dor Artîks ("The Market of Artisans", a market where local artists sell their work)
Avénue d'Iowar (A famous street, known for the boutiques of local clothing designers)
The Old Capitol
Granvéo National Park (A national park 15 miles west of Anvàln)
The American Federalist Historical Museum
The Pedestrian Mall (A pedestrian-only area in downtown where free concerts are often held, as well as the home of many bars, clubs, and stores)
Industry
Anvàln's biggest industries are the arts and high-technology industry. A large amount of the area's money is made by artisans and entrepreneurs in downtown Anvàln, but a larger portion is made by the high-tech industry. Numerous software development companies, DNA research facilities, and computer manufacturers are located in Anvàln. Some of the most well-known are Fédéro Computers and Gîvàl Kwého DNA Laboratories.
Transportation
Anvàln is home to the intersection of two NHS highways, AN4 and AN7. These routes are used often to get from suburbs into the downtown area during the morning, and back to the suburbs at "rush hour", at about 5 PM.
The city also has a subway line, and a bus service that is used by many locals.
Educational Facilities
Sports and Entertainment
The New Globe (a theater where William Shakespeare's plays are performed weekly)
Kàrdel Auditorium (an auditorium where many nationally acclaimed shows perform)
The 4th Street Stage (many local bands perform here, for very low admission prices)
Stegro Velem Stadium (Lésankîn University's soccer stadium)
Hétîmàr Memorial Stadium (The University of Monvelàro's stadium, used for other sports)
Sister Cities
Anvàln currently has two sister cities, and is looking for more.