Forest
From NSwiki, the NationStates encyclopedia.
I no longer care for anthems, and I no longer care even for nations. They too are transient. The truth of who we are lies elsewhere, in the way we order our inner lives as we drift over unknown seas. (Arnold Zable, "Cafe Scheherazade")
Origin
<div" class="plainlinksneverexpand">
</div>
When Errinundera moved to Forest, the founder, Devdan, had already faded away. A fragment of the World Factbook Entry is remembered from that time: "The Region of Forest is rich with wildlife of all shapes and sizes and is completely covered by a large forest."
Errinundera was elected delegate to the United Nations on 3 May 2006 and was able to re-activate regional control.
Another nation that faded away was The Free Land of Hope in Nature. It had an appropriate motto: "Without nature, we are nothing".
Events
Nations affiliated with the region of Silent attempted to region crash Forest on 3 July 2006. Errinundera ejected and banned the nations. Another attempt was made on 7 July. Again the invaders were ejected and banned.
After more unsuccessful invasions, the region was successfully crashed on 19 November 2006 by a group calling themselves The Black Hawks with assistance from "Dream Raiders". Wicketkeeper became the new UN delegate.
On 23 November 2006 the invaders departed leaving everyone scratching their heads. Errinundera resumed as delegate until late February 2007 when, believing that membership held back their political development, they resigned from the UN.
<div" class="plainlinksneverexpand">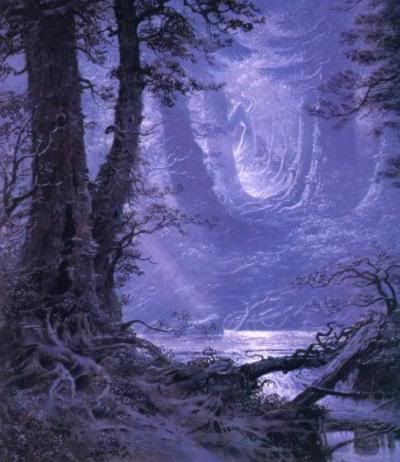 </div>
The Dawn Tiger found themselves as a reluctant delegate until, by mutual agreement, Ransium took over the position on 20 March 2007.
The founder of the region, Devdan was resurrected on 27 March 2007 but, to date, has not visited its former home or responded to any contact from other nations.
In an effort to allow Errinundera to become the new founder of Forest, on 1 June 2007 Ransium's established Forest 2, and encouraged all members of Forest to move there temporarily. By June 5th, all nations but Errinundera and his puppets had either left Forest for Forest 2 or were ejected from forest.
Forest was refounded on 8 June 2007 (9 June for some, depending on longitude) by Errinundera. A new age for the region began at this time. Developments progressed rapidly. A forum was established at NationStates Forest on 10 June 2007; a recruiting nation, The Growing Forest was established on 24 June 2007 and targeted recruiting began on 27 June 2007 using words by Ransium and artwork by My Beloved Lúthien.
Active Nations
Regional power is moderate. There are 29 nations in the region:
<div" class="plainlinksneverexpand">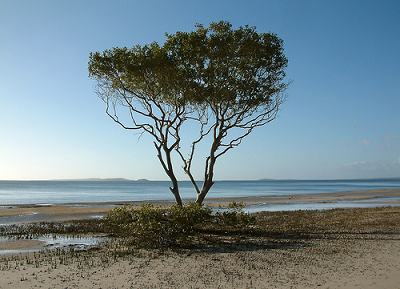 </div>
Development
Survey date 27 December 2006
.996 Gnomus
.956 Consumer Engineering
.933 Pink Snowmen
.922 Dark Lone Wolves
.920 Patusan
<div" class="plainlinksneverexpand">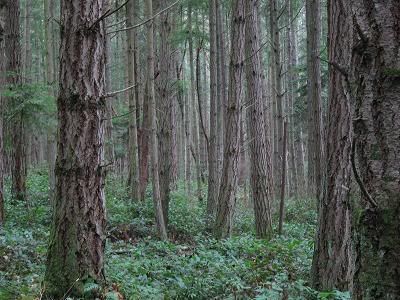 </div>
.919 Pixies on Toadstools
.914 Wawona
.895 Ransium
.890 Greyland Forest
.882 Jamystan
.841 The Dawn Tiger
.840 My Beloved Lúthien
.827 Carboni
.814 ArwenUndomiel
.804 Karock
.801 Witch Covens
.795 Eungella
.781 Fijonia
.654 Goblinus
.653 Lossoth
.644 Memeplex
.586 Silva Animorum
.558 Errinundera
.549 Light in NationStates
<div" class="plainlinksneverexpand">
</div>
.311 Siberian Taiga
.303 Gray Falcon
.298 Reichistanlandia
.267 Contrarians
Sustainable Development Index
Survey date 27 December 2006
.955 Consumer Engineering
.939 Dark Lone Wolves
.935 Ransium
.933 Patusan
.933 Wawona
.926 Pixies on Toadstools
.919 Greyland Forest
.894 The Dawn Tiger
.892 My Beloved Lúthien
.879 Carboni
.867 Karock
<div" class="plainlinksneverexpand">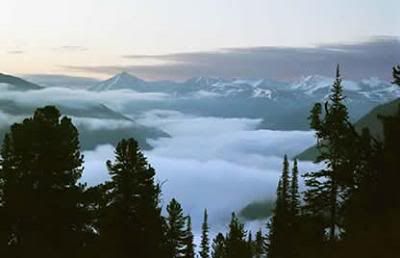 </div>
.845 Eungella
.844 Fijonia
.748 Lossoth
.740 Memeplex
.726 Light in NationStates
.691 Silva Animorum
.679 ArwenUndomiel
.666 Witch Covens
.657 Errinundera
.610 Pink Snowmen
.597 Gnomus
.570 Siberian Taiga
.549 Jamystan
.519 Reichistanlandia
.488 Contrarians
.394 Goblinus
.386 Gray Falcon
<div" class="plainlinksneverexpand">
</div>
Environmental Commitment
Government expenditure on the environement as a percentage of all expenditure. Survey Date 27 December 2006.
Siberian Taiga 93%
Eungella 61%
Errinundera 42%
Wawona 39%
Contrarians 38%
Ransium 27%
Karock 26%
The Dawn Tiger 24%
Memeplex 24%
Consumer Engineering 23%
Light in NationStates 22%
Reichistanlandia 22%
Gray Falcon 21%
<div" class="plainlinksneverexpand">
</div>
My Beloved Lúthien 19%
Silva Animorum 18%
Lossoth 16%
Fijonia 13%
Carboni 13%
ArwenUndomiel 12%
Patusan 12%
Pixies on Toadstools 10%
Dark Lone Wolves 6%
Greyland Forest 4%
Witch Covens 2%
Jamystan 0%
Gnomus 0%
Goblinus 0%
Pink Snowmen 0%
Green Think Tank
The Green Think Tank is a UN organisation promoting the discussion and study of environmental issues in general and the United Nations in particular. It's NationStates home is at the Errinundera Environment Centre in Errinundera.
The think tank's forum can be visited here