Rodger River Examiner
From NSwiki, the NationStates encyclopedia.
Masthead

Catchment
Archives
"GODDESS" SHINES ON POTOROOS
<div" class="plainlinksneverexpand">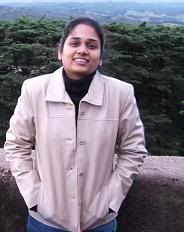 </div>
Feature Interview from the Rodger River Examiner weekend supplement.
Local Rodger River hero and vice-captain of the national team, ubhashinim, has been a shining light so far during qualifying for World Cup xXx. After winning the filthyl medal for fairest and best player in the EFA last season, she has taken over the on-field leadership of the Rodgerers with distinction. A hot favourite for the filthyl again, she is also leading the leighm medal, to be awarded to the best player for Errinundera in World Cup xXx matches.
Her team-mates call her "goddess". I used to wonder why such a trim and compact sportsperson could earn such a nickname. In the flesh it is easy to understand: ubhashinim has grace and presence. There is an intensity in her will that is alarming yet there is a charm and compassion that softens the awe. And she has certainly had her awesome moments during this World Cup. In her first World Cup qualifying match the "goddess" scored a hat trick before half time. Despite showing continued good form the goals dried up until the 8th match where a first half goal against the same team, Benlandngdo, put her back on the scorers sheet.
The RRE caught up with ubhashinim after this latest match.
RRE: How did you get the nickname?
ubhashinim: I used to have a boyfriend who was very shy and tried to please me endlessly. I mentioned to my team-mates that he treated me like a goddess and the name stuck. Later, I hit him with a lightning bolt so he's gone now. Well… not really a lightning bolt. He thought I was having an affair with rosaniel.
RRE: Your divine football skills have nothing to do with it?
ubhashinim: Perhaps. You can be the judge of that.
RRE: After a sensational start to the international season things dried up. You kicked 4 goals against Eseck and Benlandngdo and then nothing for the next 6 matches.
ubhashinim: Not just me. The entire team failed to score against Liverpool England, Spaamanian Plijous, The Lowland Clans and Chicanada – well, the selected team didn't actually play Chicanada. Despite all this we have enjoyed our football. It is such an honour to follow in the footsteps of the Errinundrian legends. I hope I can be half as good as longipesp.
RRE: Despite all this your form has been good. In the latest match you scored the first goal in the 2-all draw against Benlandngdo.
ubhashinim: rosaniel has had a good series in attack. Please don't single me out. It is a team contribution. My goals represent the fulfilment of the hard work of the entire team.
RRE: What has been the highlight for you so far?
ubhashinim: The reception for the team when we played our first international match – the friendly against Eseck in McKillops Bridge. A quarter of a million people lined the river and streets for the two teams.
RRE: Better than the hat trick?
ubhashinim: No comparison.
RRE: What's it like having withare for a coach?
ubhashinim: Terrifying. He hardly says a word. He just stares at you.
RRE: How did he react to the losses?
ubhashinim: Severely. The Lowland Clans loss (4-nil) was the worst. It was at home and big things were expected. We were dreadful. keok was even filmed asleep on the bench in the second half. In the rooms after the match he didn't speak to us at all. He just lined us up and stared us down. That really added to the humiliation.
RRE: What has it been like visiting other nations?
ubhashinim: A lot of fun, except the executive riots in Liverpool England. Those riots were weird. I'm not even sure what useful role executives play in a society. The ones here in Errinundera don't seem terribly important. Mind you, they only get paid the minimum wage. Life must be difficult for them.
RRE: What are the goals and prospects for the team?
ubhashinim: If we can get 17 points in qualifying that would put us in the KPB top 100 for World Cup 31. That's if the ratings at the start of qualifying are any guide. So far we have 8 points. Another 3 wins would do it. It's a big ask but it's in our hands. Our prospects? Well, 12 of the 21 national squad players are under 25. We are building for the future.
RRE: Your form in the domestic competition is sensational. Do you think that the Rodgerers can be premiers?
ubhashinim: If McKillops Bridge had somewhere to play their home games they would romp it in. As it is they have been winning all their away games. They are a very angry side right now. All those forfeited matches will be too much though. First Creek Falls are now the red-hot favourites. But we'll give it a shake. Watch out for Monkeytop – they're underrated. If they can tighten up their defence they will give everyone a fright.
RRE: Before you go, we have to ask your opinion on the number one issue in the country right now. Should the national parliament allow Rodger River to name its new sacred tree after the hometown hero, the legendary longipesp.
ubhashinim: Of course.
"POTOROO" COMES OF AGE
<div" class="plainlinksneverexpand">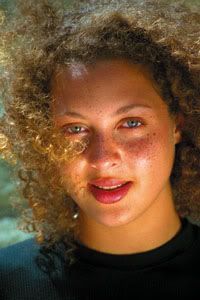 </div>
Feature Interview from the Rodger River Examiner weekend supplement.
In her second World Cup Campaign, young striker, longipesp, is now adding consistency to her undoubted abilities. With five spectacular goals, this young home-town hero nick-named "potoroo" after the national animal, is Errinundera's leading goal scorer for World Cup 6. Despite the fame that is now coming her way she retains the same grace and diffidence that charmed her Rodger River supporters. We caught up with longipesp upon her return from the WC6 qualifying match against Lordsquall where the team lost 3-1.
RRE: Has it been a disappointing World Cup qualifying series?
longipesp: Not really. I think we have been overrated as 17th in the world. We got that rating purely on 3 games we played as part of the last 32 teams in World Cup 5. We were probably one of the weaker teams out of the 32. Our scores in those 3 games were possibly flukey. Also, new teams can't be rated and, obviously, some of them are very good.
RRE: While on WC5 you're goal against Altamira in the qualifiers has been judged by many as the most spectacular of that series. Can you take us through it?
longipesp: I was one out against their keeper and somehow got myself and the ball past him and was able to score the goal.
RRE: For the benefit of any people who have not seen footage, longipesp leapt over the lunging goalie, landed with a very neat tumble roll, sprung up and scored. It's become a trade-mark of yours, these acrobatic goals. There was the elegant diving header against LordSquall early in the qualifiers; the death-defying slide through the pack of players against Total n Utter Insanity and the handstand goal against Mezitzia recently.
longipesp: I might've got that last one from gabriellen. That's not the way it's planned. It just happens that way. The oddest goal was in the fogged out game at Frosty Hollow. I didn't know I'd scored till after the game.
RRE: Another trademark feature of your game is the timing of your goals. Your 7 goals in the World Cups have been scored in the following minutes: 10, 83, 44, 86, 55, 75, 70. And this is in a team that does the bulk of its scoring in the first half.
longipesp: I'm small and not very strong. But I am much fitter than than almost everybody else in the side.
RRE: What's been the most memorable moment for you in the World Cups.°
longipesp: Undoubtedly qualifying in Tanah Burung and then giving a reasonable account of ourselves in the final 32 with a 1-1-1 record. It was all over far too soon. The Tanahs are such wonderful people. Of all the nations we've visited or played they are the ones we've all felt most at home with.
RRE: Travelling's been a problem for the team, hasn't it?
longipesp: Some of the trips abroad have been horrible, especially Mezitzia and Quohog. Both places were terrifying. Mezitzia with it's fundamentalist and militaristic population and Quohog with it's customs officials.
RRE: What was the book of yours they found?
longipesp: The New Reader in 19th and 20th Century Spanish Anarchism. This bully of a custom official told me I was lucky I was a famous soccer star and a foreign national or they would have dealt with me severely. Then their national leader announced that Errinundera was a rogue nation and a member of the axis of evil. They can keep their shopping centres and fizzy drinks.
RRE: Of course the scandal with antarcticad and oreadest must have upset the side.
longipesp: Terribly. The Ellery Camp magistrates summed it up pretty well. So much stupid stuff has been written about the affair that I will only say that it's great to have antarcticad back and we already miss oreadest terribly.
RRE: Tomorrow you're playing for Rodger River against Fanny Moo. Hows it going to go?
longipesp: I expect that, as usual, Fanny Moo will play sandrab against me. I don't have a good record against her. She is very astute and knows my play extremely well. Nevertheless I'll be going all out to do well.
RRE: Your Rodger River teammate, regnanse or stump as the Tanahs called him, how's he going?
longipesp: a superstar in the domestic competition but has struggled at an international level. I think he is overwhelmed by having a goalkeeper as the team captain and coach°°.
RRE: Finally, your predictions for the team in the World Cup.
longipesp: Certainly it will be difficult to qualify but it is definitely in our own hands. The national side has a great future. So many of the players are under 25: antarcticad is 23, so am I, firset is 20, adealbata 22, melanoxylona 22, joyhilla 20, rhusband 19, deletatensise 24, regnanse 24 and snapier 18. We'll be around for a few years yet.
° The interview took place during the World Cup 6 qualifying games. Undoubtedly, her experience n the World Cup 7 final would have trumped this.
°° fionar