Errinundera News Media
From NSwiki, the NationStates encyclopedia.
Errinundera has a thriving news media. Listed below are some of the notable mastheads. Apart from the Government owned EBC it is completely privately owned although foreign ownership is forbidden.
<div" class="plainlinksneverexpand">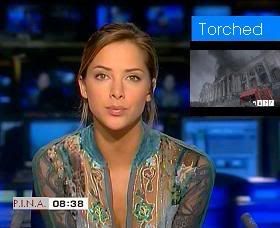 </div>
There is no governmental or judicial oversight of the media (other than budget control of the EBC), however, as there are no police in Errinundera, media organisations aren't protected from individual or group reprisals. As a result the various organisations are acutely sensitive to the moods of their consumers.
In a recent survey of press freedoms in several countries undertaken by the group Reporters Without Borders based in Ariddia the press in Errinundera was found to be be the most free of any nation. Errinundera's survey results show that the major issue was the government's failure to protect the media. The strict contol of foreign investment was also cited as a cause for concern.
Despite these controls on foreign ownership of local media, several foreign news organisations have a presence in Errinundera, the most popular being Public International News Ariddia (PINA) - see image right (note Errinundera's Parliament burning in top right corner).
National


Local





Goonmirk Rocks Illustrated News
Kanooka Creek People's Daily
McKillops Bridge Herald Sun




Rooty Break International Herald Tribune