12-amp. fuse
From NSwiki, the NationStates encyclopedia.
History of the 12-amp. fuse
As the very first settlers arrived in what is today the Rogue Nation of East Akershus a large surplus amount of 12-amp. fuses were found in some crates lying in some old ruins. Since they were in such abundance (they would have to be controlled by a national bank, though, to prevent inflation) and the settlers didn't have that many devices requiring such fuses, it was quickly adopted as the currency.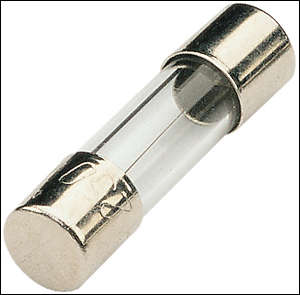 As small pocket change the fuses were excellent, and they could even replace busted fuses without the inherent fire risk of using coins for that purpose. However, it became very impractical for large purchases, as one had to bring and count wheelbarrows of fuses. In addition it was very inconvenient for foreign bank exchange. Therefore it was replaced largely by small ceramic and paper tokens of different values, very much like most of the world's currency systems.
You can still use fuses as a currency, but for inflation prevention purposes you may only use validly marked EA-made fuses.
All valid fuse currency have elaborate anti-counterfeit systems, which for obvious reasons are classified.