Drogna
From NSwiki, the NationStates encyclopedia.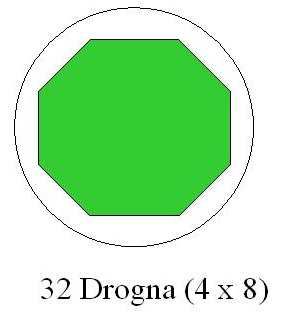 32 Drogna Piece
The Drogna
The currency of Y Fenni.
The Drogna, a small transparent plastic disc containing a solid geometric figure. The value of a piece was calculated by multiplying the number sides by the piece's colour in the rainbow (Red, Orange, Yellow, Green, Blue, Indigo, Violet). So a blue pentagon is worth 25 points (5 time 5) and a red circle is worth 1 point (one side and the first colour in the rainbow).